Autonomously Monitor Your Tires Using Smart-Sensor Technology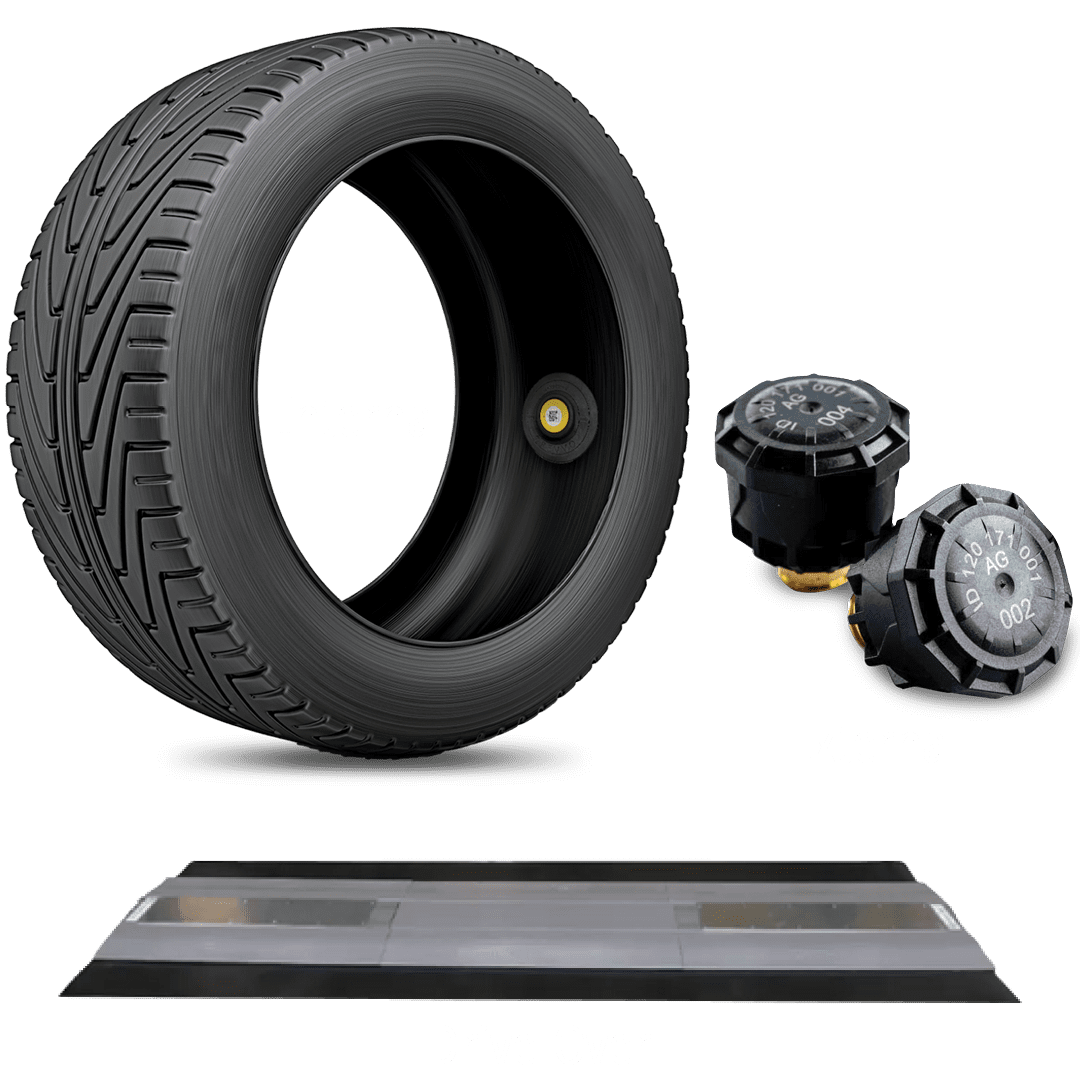 Your fleet is unique. That's why AMS offers a variety of tire monitoring and data analytics solutions. Our experts consult with you to understand the unique characteristics of your fleet to determine the best sensor solution. 
Whether you're simply looking to automate your tire health monitoring and management, or you need advanced data to make critical decisions about tire selection, preventative maintenance and inventory management – AMS has the right solution for your fleet.
When you partner with AMS, your dedicated account manager will architect a solution using our suite of best-of-breed internally mounted, externally mounted or drive-over Smart-Tread sensor technology. Next, we'll develop a data analytics dashboard that delivers real-time tire data to your PC, smartphone or tablet. Finally, your account manager will be there well after installation to answer questions and help with advanced data analysis.
We know that protecting your drivers, passengers, equipment and cargo are your top priority. Proactive tire management is a critical step in mitigating risk and liability.
Like to learn more? Give us a call or fill out the form below to be contacted by an AMS account manager.
TIRE REPAIR SOLUTIONS
TECH™ Tire Repairs products are trusted in many industries and tire applications from passenger tires to agriculture and ATVs.
Click on the image to find the right TECH™ Tire Repair products for your tire >>
Chemical, Wheel and Tire Product Solutions
TECH™ provides all of the products needed to complete a proper tire repair that is certified by global tire manufacturers.
PRIDE IN OUR FAMILY OF PRODUCTS
Learn more about our global brand, and how we impact the 4r future