Drive Over System (DOS) Technical Overview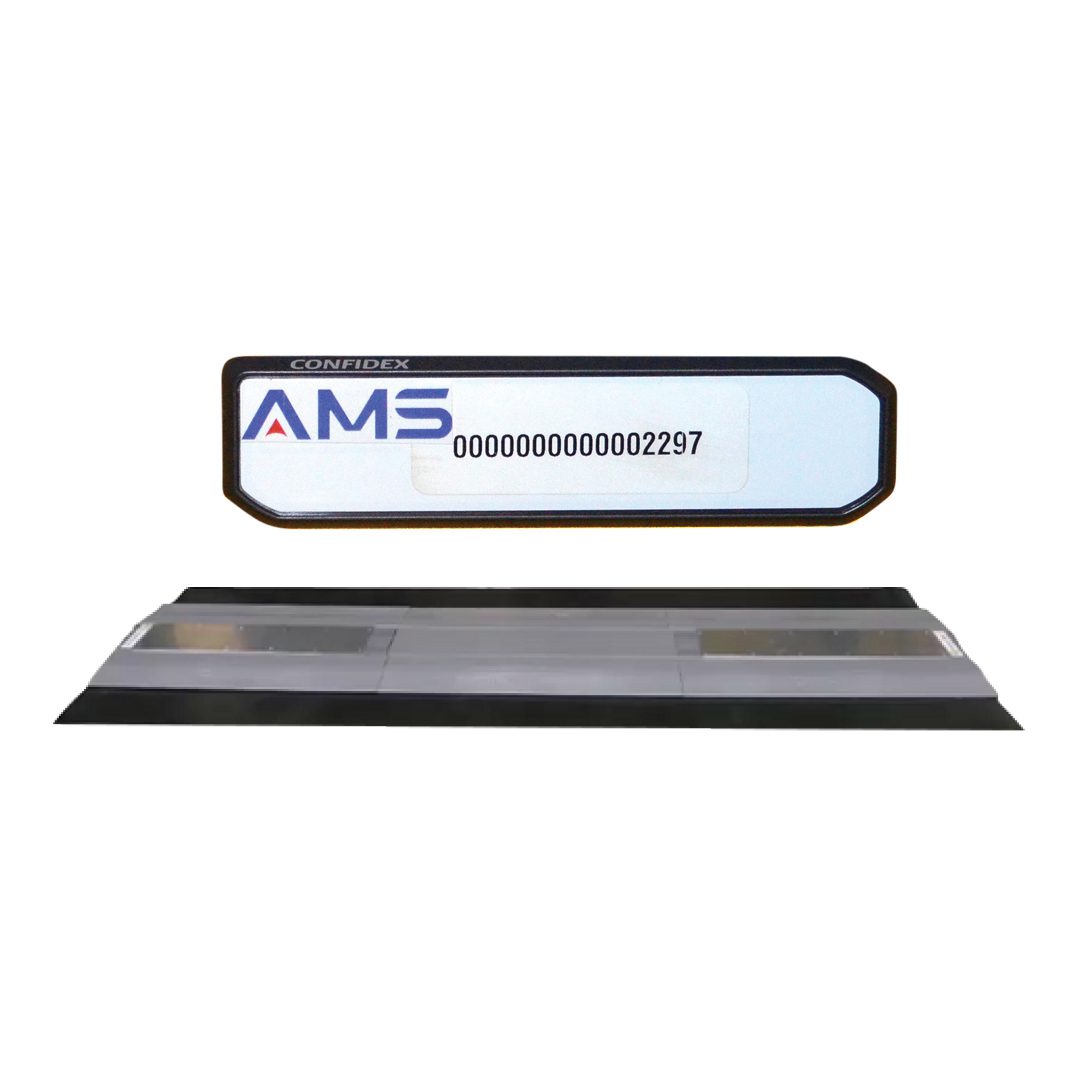 A speed bump-style system for fleet depots and maintenance centers
Actual direct measurement of tread-depth
Identify tread-depth mismatch and uneven wear
Service lane view to instantaneously review tread-depth by vehicle
Actionable dashboard, data and customizable alerts
Easy installation and noninvasive - no trenching required
No routine maintenance or cleaning as it is not affected by road debris, ice, snow, etc.
Fully automated so no staffing required
Actionable Information from Your DOS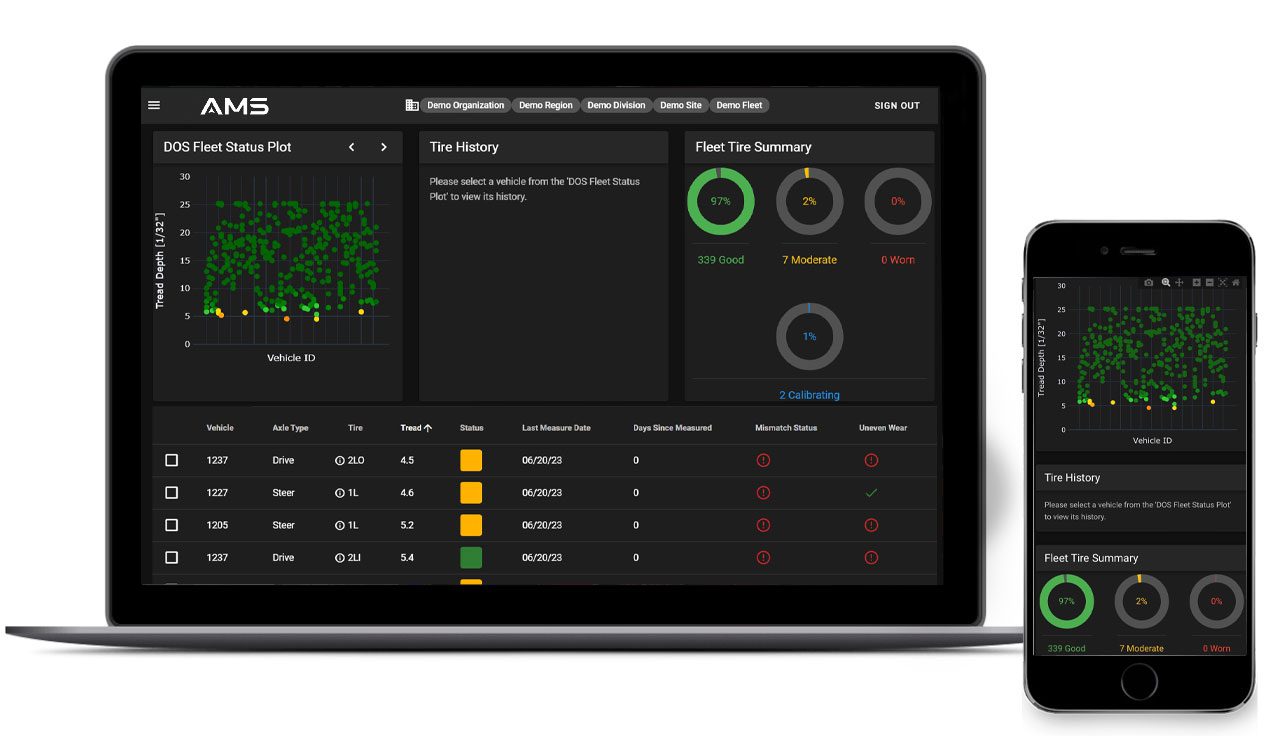 Configurable data portal gives you actionable data for planning, decision making, and predictive maintenance. Service lane view to see real-time tread-depth. Complete tire status scattergram of every tire in your fleet to easily identify which tires need service.
Customized Real-Time Alerts:

Getting the right information to the right person at the right time
Low tread-depth
Tread-depth mismatch across duals
Tread-depth mismatch across sides
Daily Reports:

Your information, your way
Vehicle status wear graph by tire
Tire changes
Tire wear history with time & date stamped data points
DOS – It's as Easy as One, Two, Three…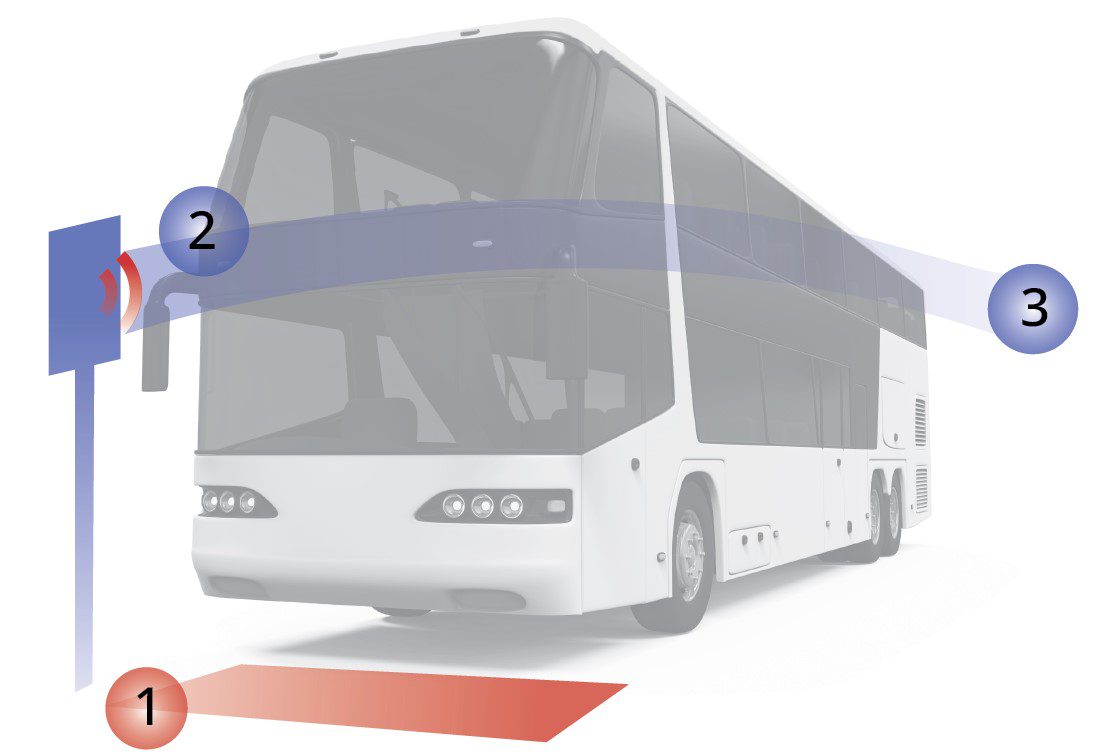 Rugged, solid-state drive-over plate captures tread depth across entire tread width and reports lowest point of every tire on each axel, by position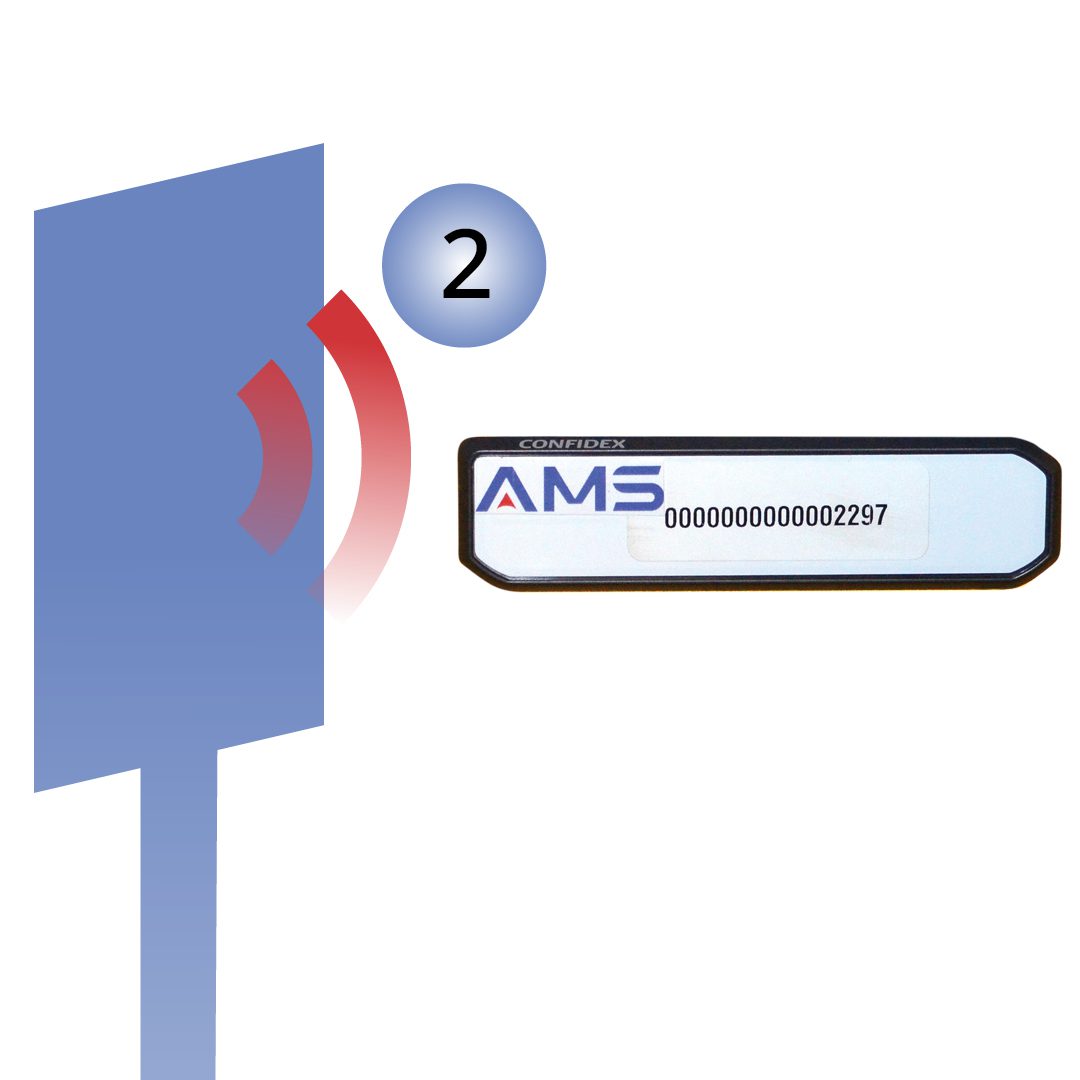 Each Vehicle is Identified with a Unique RFID Tag
RFID tag reader uniquely tracks each tire that passes over the system and sends all data to your fleet dashboard for data analytics, reporting & notifications with no tire sensors
Ideal for Domiciled Fleets
Public Transit
School Buses
Short Haul Trucking
Last Mile Delivery
Service Fleets
Public Utilities
"A Critical Addition to Our Tire Maintenance & Safety"
"The AMS drive over system has been a critical addition to our tire maintenance and safety program. I no longer have to worry that thread depth measurements are being done consistently or accurately. The irregular wear alerts allow us to stay ahead of steering and suspension component failures and avoid costly breakdowns. The mismatch feature for rear tires alerts us to inflation issues allowing us to address these before tires are damaged."
John Jones – TARTA
Ready to Learn More? Fill out the Form Below to Get Started