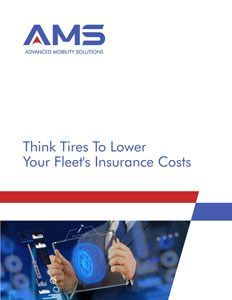 FLEET INSURANCE COSTS: Think Tires to Lower Your Fleet's Insurance Costs
Managing sky-rocketing fleet operational costs due to increased wages, fuel, vehicles, tires and insurance seems like an insurmountable task. Some fleet operators have reported insurance premium increases up to 60% due to unsafe driver trends, tire & wheel failure, increased litigation, nuclear verdicts, and staged accidents all contributing factors to the increase. Small and midsized fleets, in particular, need to better manage operational expenses including commercial fleet insurance.
Complete This Form to Download the Full White Paper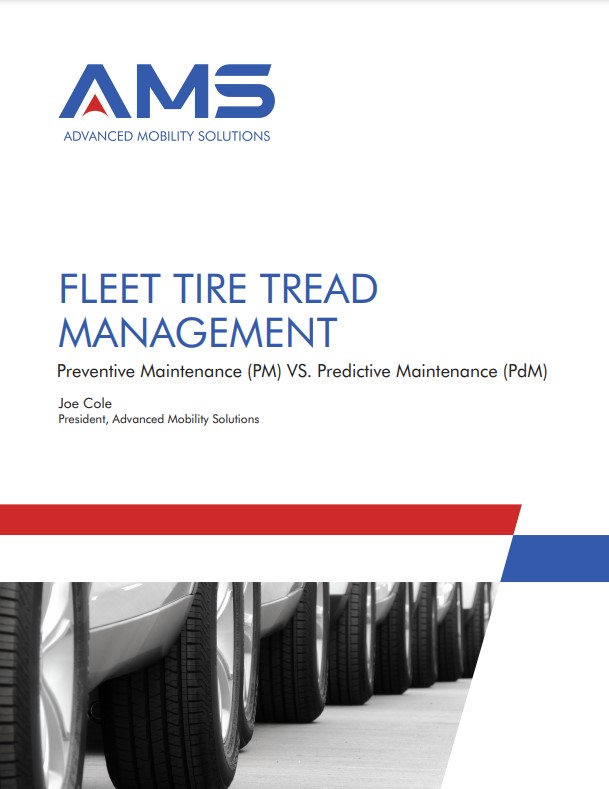 FLEET TIRE TREAD MANAGEMENT: Preventative Maintenance (PM) VS. Predictive Maintenance (PdM)
Most fleets are maintained using a Preventative Maintenance (PM) schedule based on time or mileage. Unfortunately, unforeseen events occur between these intervals, which leads to costly downtime and damaged tires. With new emerging technology, Predictive Maintenance (PdM) is becoming the new "Gold Standard" as it utilizes data to inform and predict when and what maintenance is required. Learn how PdM works and how the AMS Smart-Tread system provides the data, tools, and insights to help you better monitor and manage your tires.
Complete This Form to Download the Full White Paper
ELECTRIFYING YOUR FLEET: What It Means for Your Tires
Are you considering electrifying your fleet? If so, this white paper will provide valuable insights on what the implications of that decision will have on your tires. Learn about EV tire wear patterns and how to combat increased tire wear.
Complete This Form to Download the Full White Paper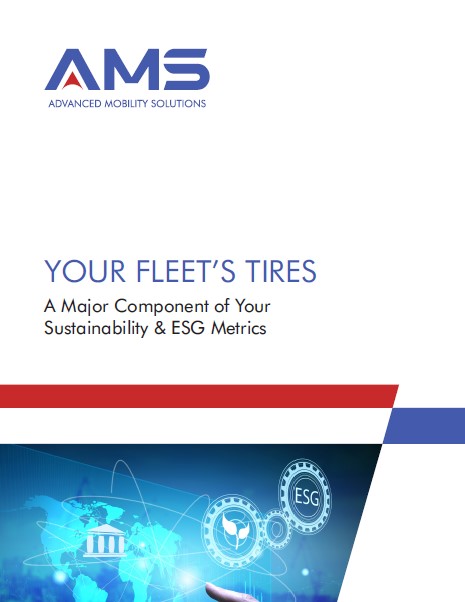 YOUR FLEET'S TIRES: A Major Component of Your Sustainability & ESG Metrics
The world is rapidly changing, and sustainability is becoming an issue every fleet will be confronted to address. In this white paper, learn about the new Environmental, Social, & Governance (ESG) metrics which are being standardized and proposed to become part of your reporting requirements. You will also learn how AMS Smart-Tread can quantify, validate, and provide ESG reporting data.
Complete This Form to Download the Full White Paper